Meet our newest ACO at Muskoka ACS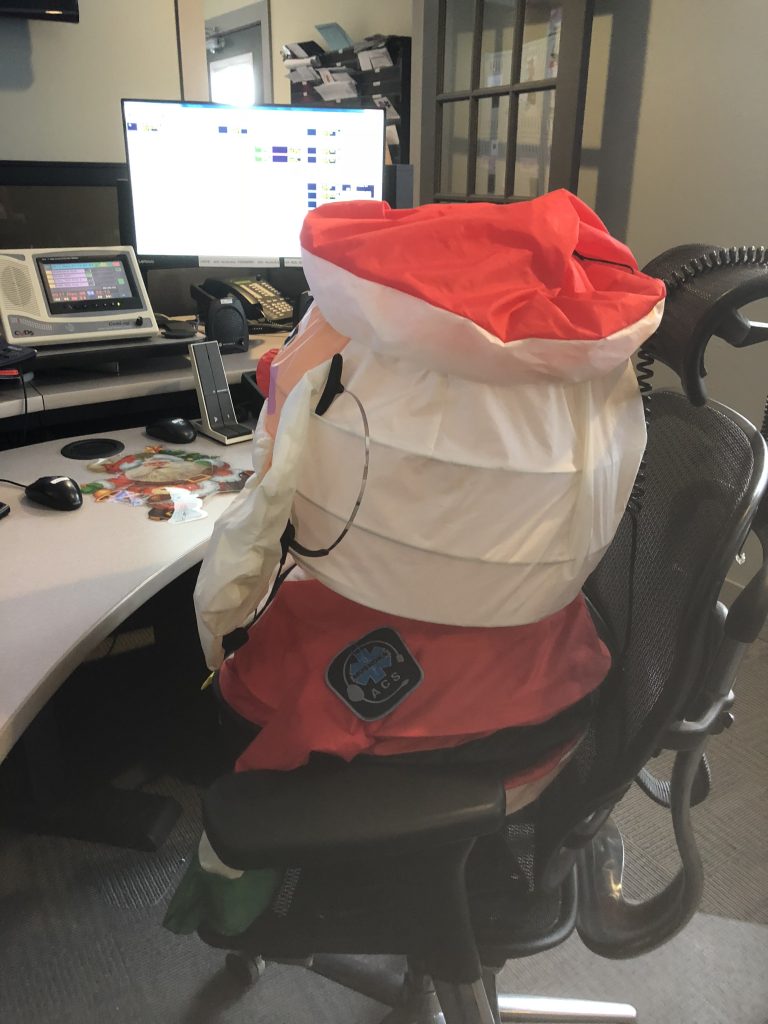 Santa S. Claus – Oasis #H0H0H0
(not available for shifts on Christmas Eve!!!)
---
Moose FM Kids Christmas Wish Radiothon 2016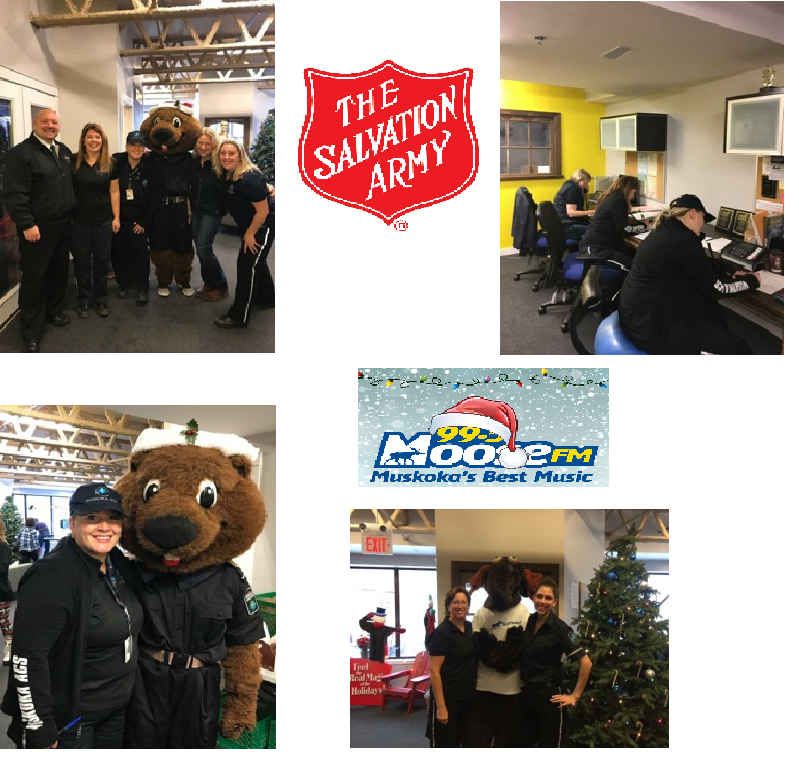 Once again this year Muskoka ACO's donated their time to help out at the Christmas Radiothon hosted by Moose FM by answering phones and taking donation pledges for the Salvation Army. In all we helped raise over $100,000 for people within our community
---
Thank you Paramedic Norrie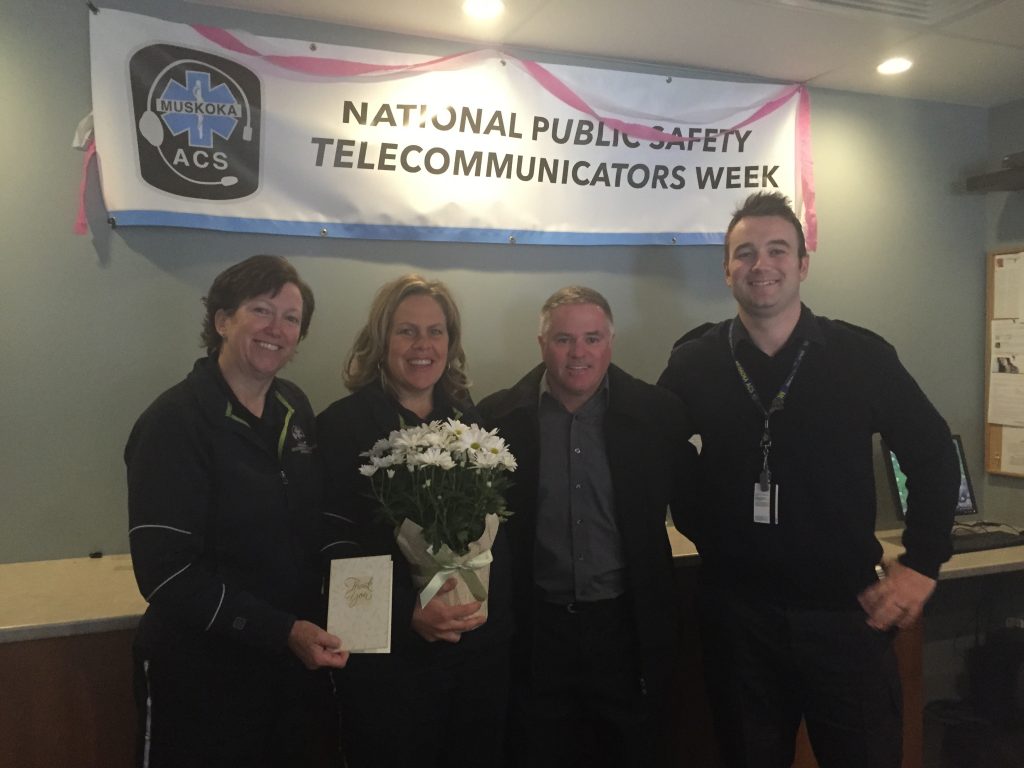 Recently to celebrate National Telecommunicators week, PCP Paramedic and "Regional ORNGE Training Officer" Brad Norrie dropped by Muskoka ACS with a gift for our ACO's
---
Christmas Office "Shenanigans" 2016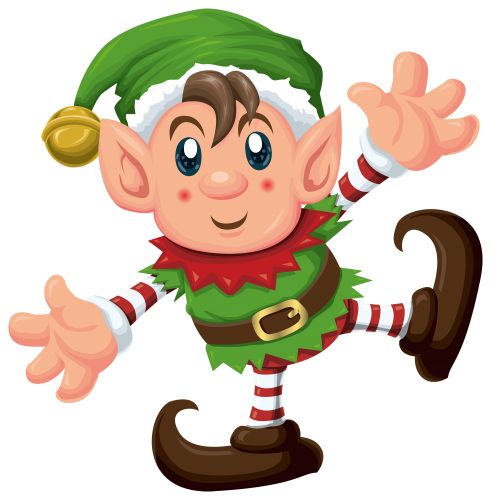 Thank you everyone for all of your contributions and volunteer time this season and throughout the year.  It feels very special this year because so many of us came together in support of some very worthy causes in our community.  I hope you are as proud of your accomplishments as I am of you.
 For all the things you have done this year – School programs, McHappy Day, The Newbie Scavenger Hunt, Tim Horton Camp Day, Opening Doors, Santa Clause Parade, Shoebox Campaign, Food & Toy Collection, Moose Radio-thon.
Click here for all the "Christmas Shenanigans"
Merry Christmas Everyone
Judy
---
Moose FM Kids Christmas Wish Radiothon 2016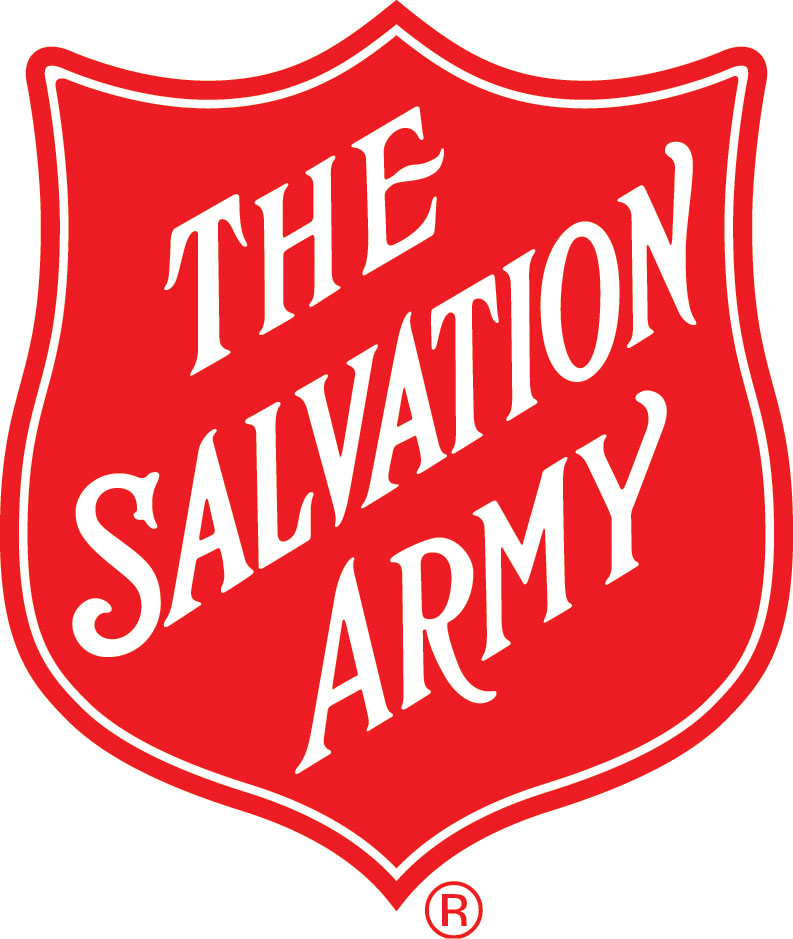 Muskoka ACO's donated their time to help out at the Christmas Radiothon hosted by Moose FM by answering phones and taking donation pledges for the Salvation Army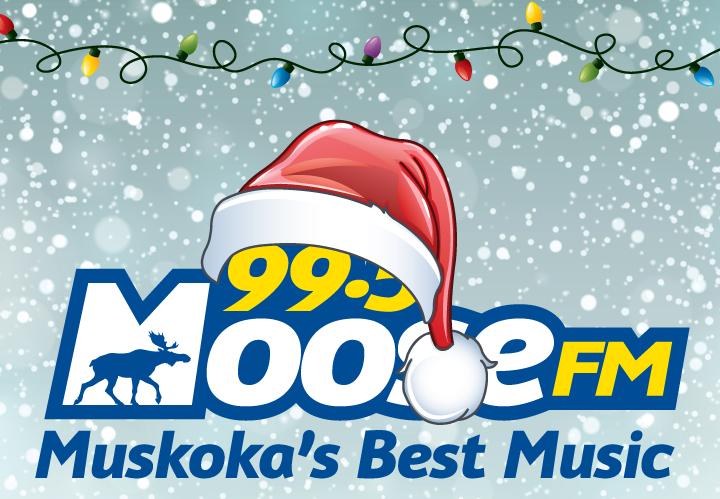 ---
Bracebridge Santa Claus Parade 2016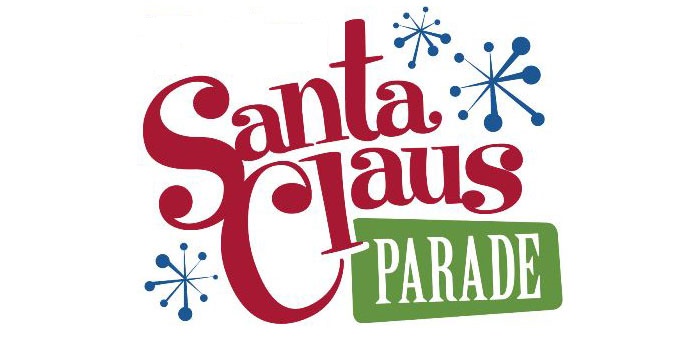 Muskoka ACO2 Melissa Goltz hands out candy to spectators at the 2016 Parade. Thanks Mel for always donating your time to these worthwhile events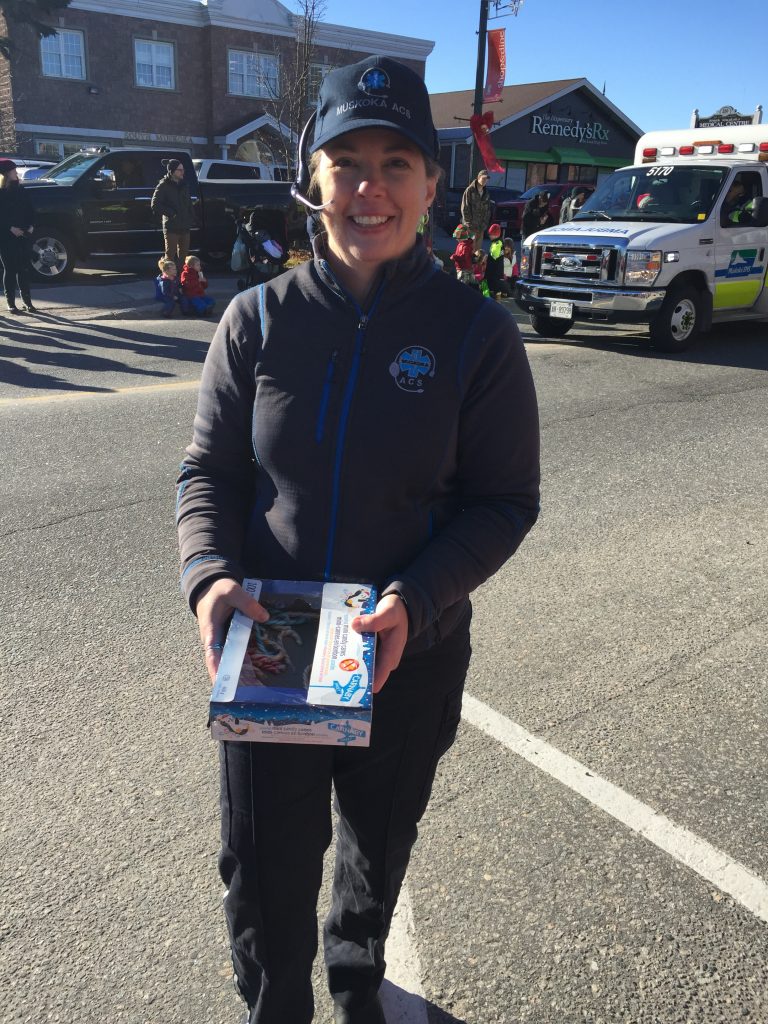 ---
Muskoka Road Trip Photo Scavenger Hunt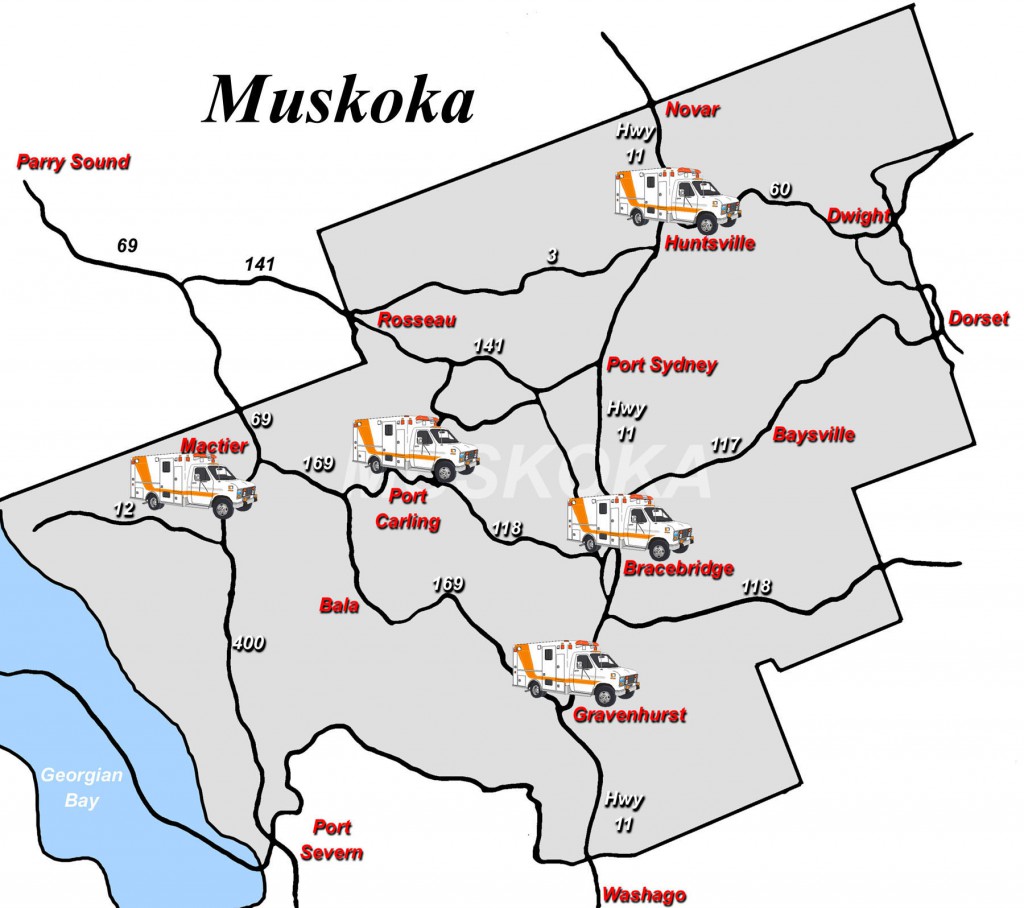 Recently in July 2016, Muskoka's newest ACO's Chris Darling and Taryn Careri embarked on a fun filled day travelling around Muskoka to familiarize themselves with the local area. They snapped several unique photos all the way……
Click on the link below to see their snapshots….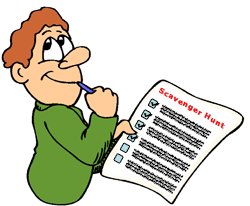 ---
Work Wedding

Recently Muskoka ACS experienced our first ever "work wedding". With a change in rotation, ACO Jeannette Odman and Supervisor Wendy Bertin will be paired together for life..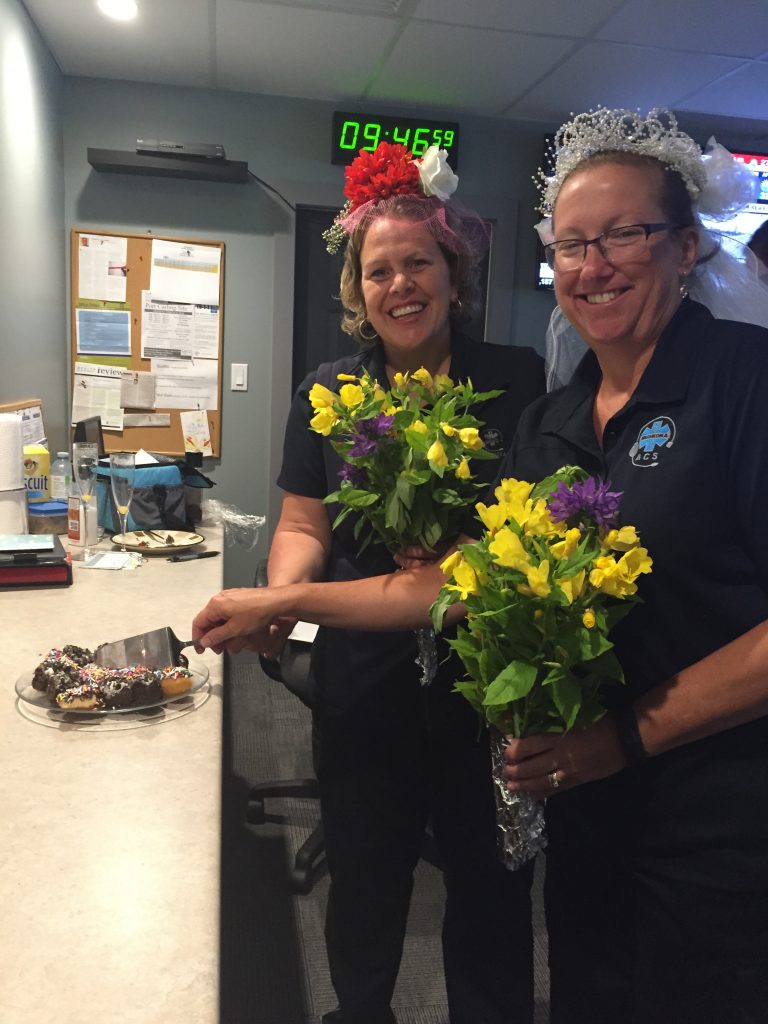 The ceremony was officiated by Reverend Chris Darling & went off without a hitch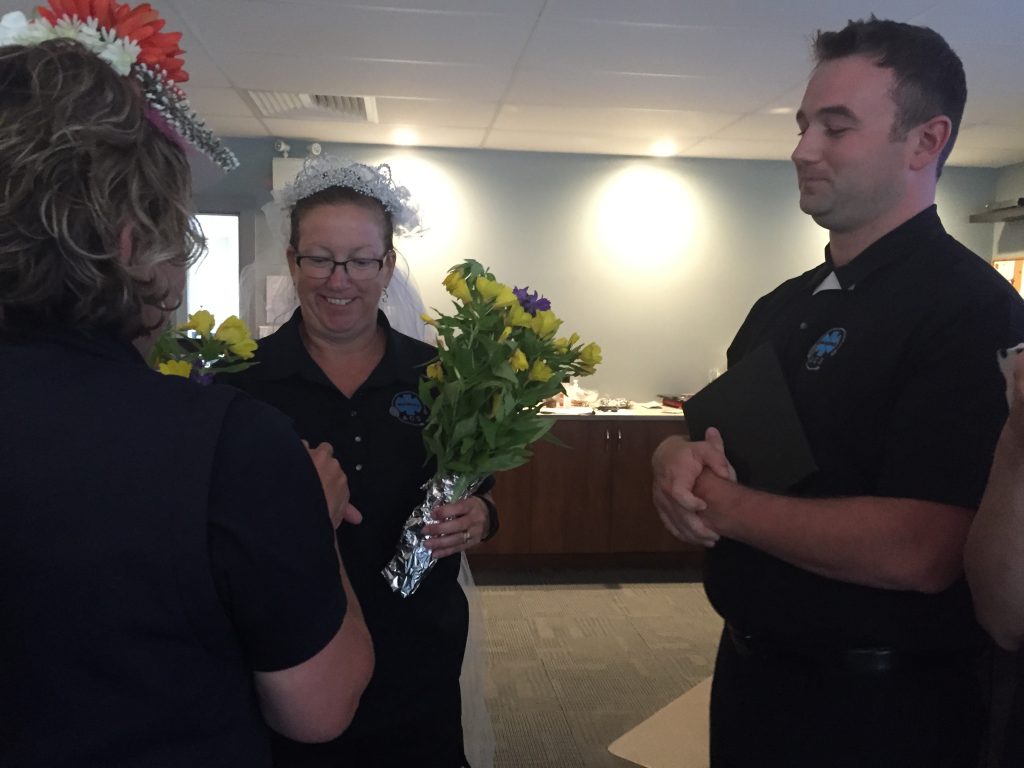 Special thanks must go to the wedding co-ordinator Carol McCormack Kent for all her hard work on this special day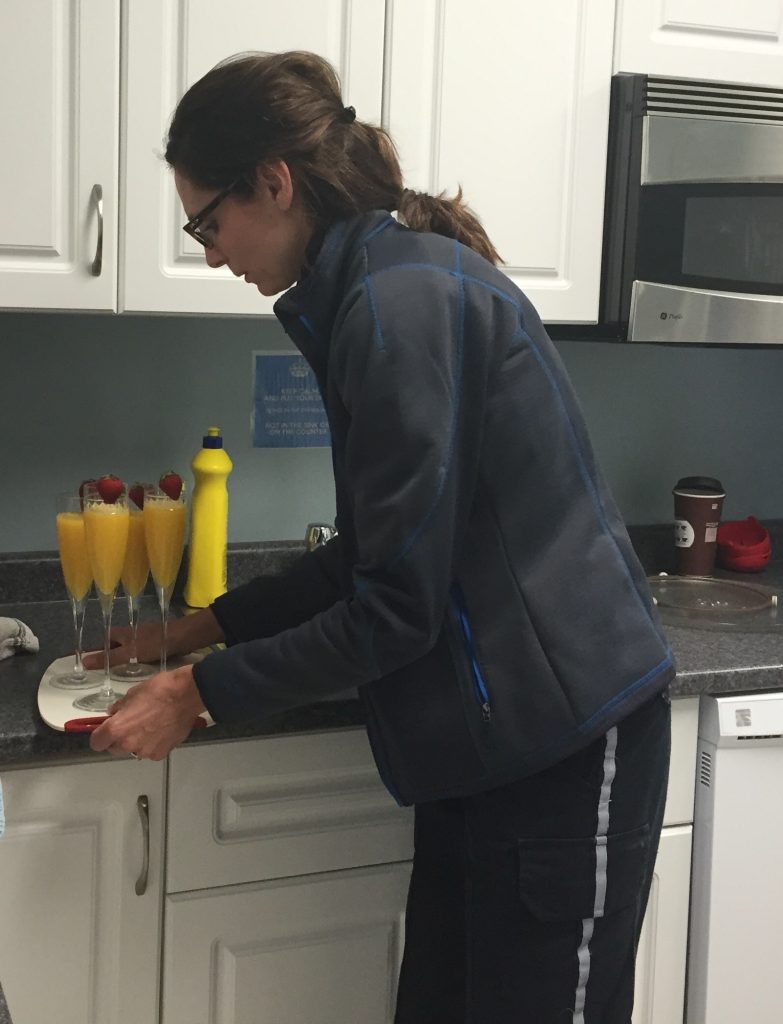 May the happy couple have a long and prosperous work life together…..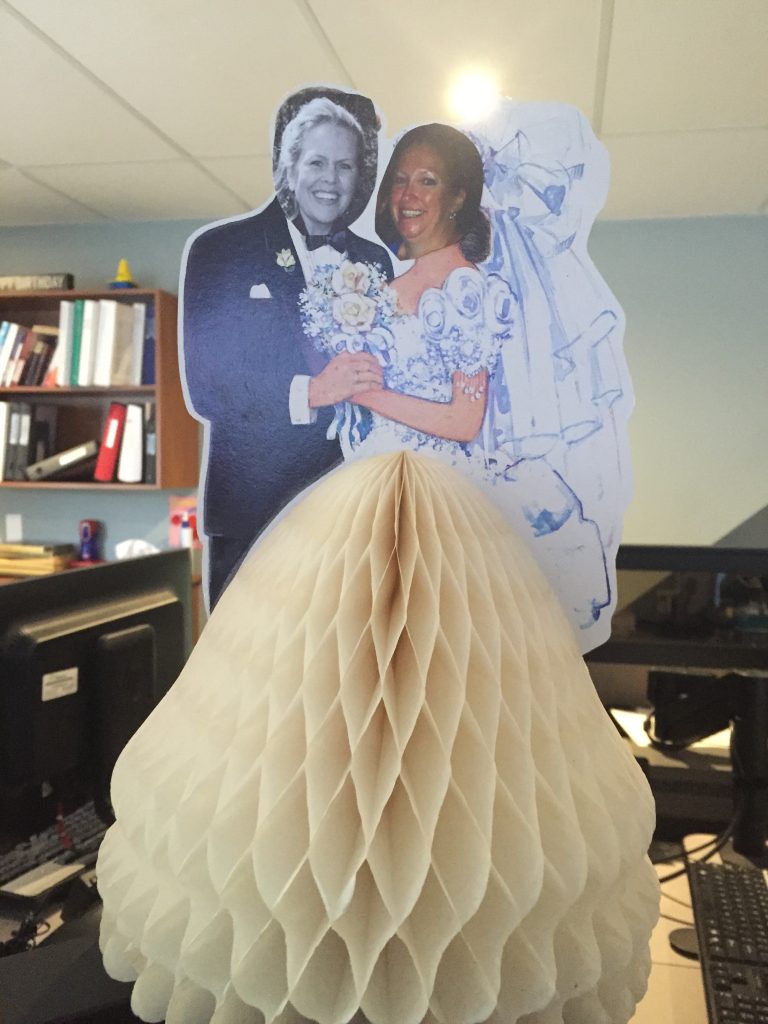 ---
Mug Shot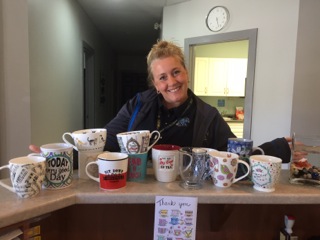 Marie Napper poses for her "mug shot"
---
Plaid for Dad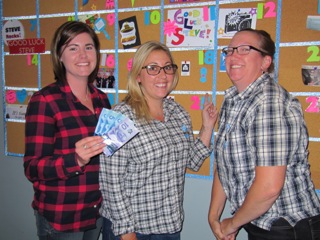 Amy, Jess and Wendy dress for success in the "plaid for dad" fundraiser
---
Muskoka ACS Co-op Program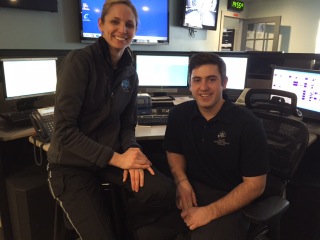 Muskoka ACS mentor Carol McCormack Kent and BMLSS student Mitchell Evans
---
Opening Doors, Bracebridge


On Thursday April 28th, 2016, Muskoka ACS Communicators Carol McCormack Kent, Amy Clayton and Marie Napper were present at BMLSS to participate in Opening Doors. The conference is designed to encourage grade 8 girls to pursue math and science courses throughout high school and for them to consider all options when choosing a career.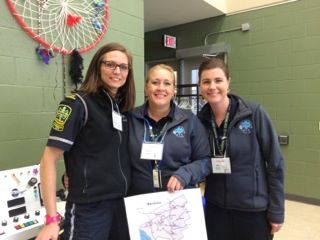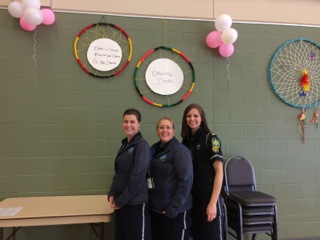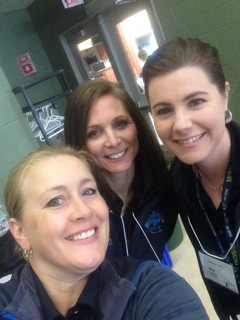 Thank you Amy, Marie and Carol for all your hard work
---
Celebrating National Public Safety Telecommunicators Week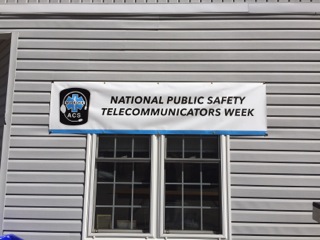 On Thursday April 14th, staff of Muskoka ACS held an Open House and BBQ to celebrate National Telecommunicators week.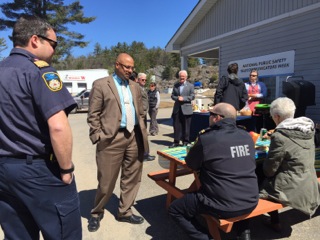 The second full week of April every year is designated as National Public Safety Telecommunicators Week in recognition of the work that emergency dispatchers do… every day. Seldom apparent, their work is critical to the chain of survival. They are on-duty 24/7, 365 days a year and, because of the nature of their work, do not have the same visibility in the community. The dispatch environment is filled with technology, policies and complicated systems that come together to get the right resources to the right place, at the right time. Emergency dispatchers have been called the first first-responders. Behind the dispatchers are an administrative staff that support and assist their work, from payroll, to policy writing, to computer maintenance and upgrades.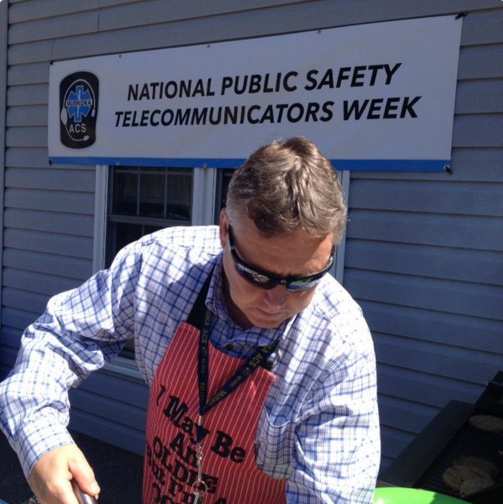 ---
Two new Faces at Muskoka ACS 
Muskoka ACS welcomes two new "employees" into the fold.
Introducing on the left, Queenie and on the right, Becks!!!!!!
---
ACO Lucille Forth Retires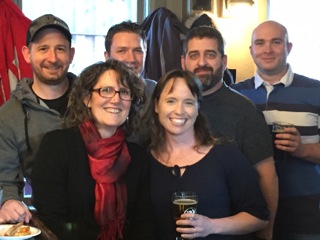 Lucille started her career at Muskoka ACS on July 24th, 2000. We gathered with co-workers & friends at the Griffin in Bracebridge to celebrate 16 wonderful years with her.
We wish Lucille all the best in her future endeavors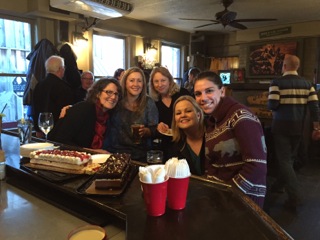 ---
A Wildlife visitor is welcomed at Muskoka ACS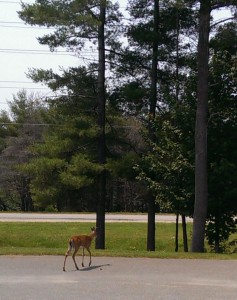 On Sunday July 5th, 2015, we noticed a visitor strolling through the parking lot at 1 Monica Lane.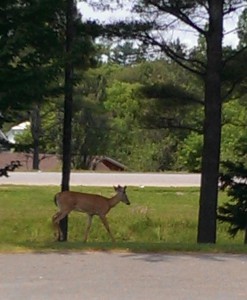 Our Hostas and Planters survived the visit!!!!!!!!!
---
Ride along with 799 and Toronto Star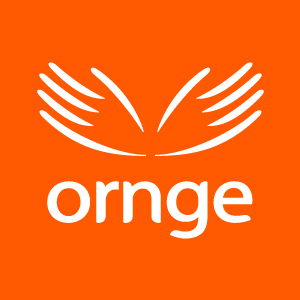 In 2009, a Toronto Star reporter rode along with Air Ambulance 799 for an onscene response in the Huntsville area.
Click the link below to view the video: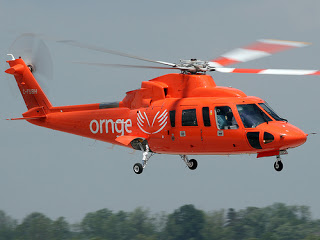 ---
Muskoka Road Trip Photo Scavenger Hunt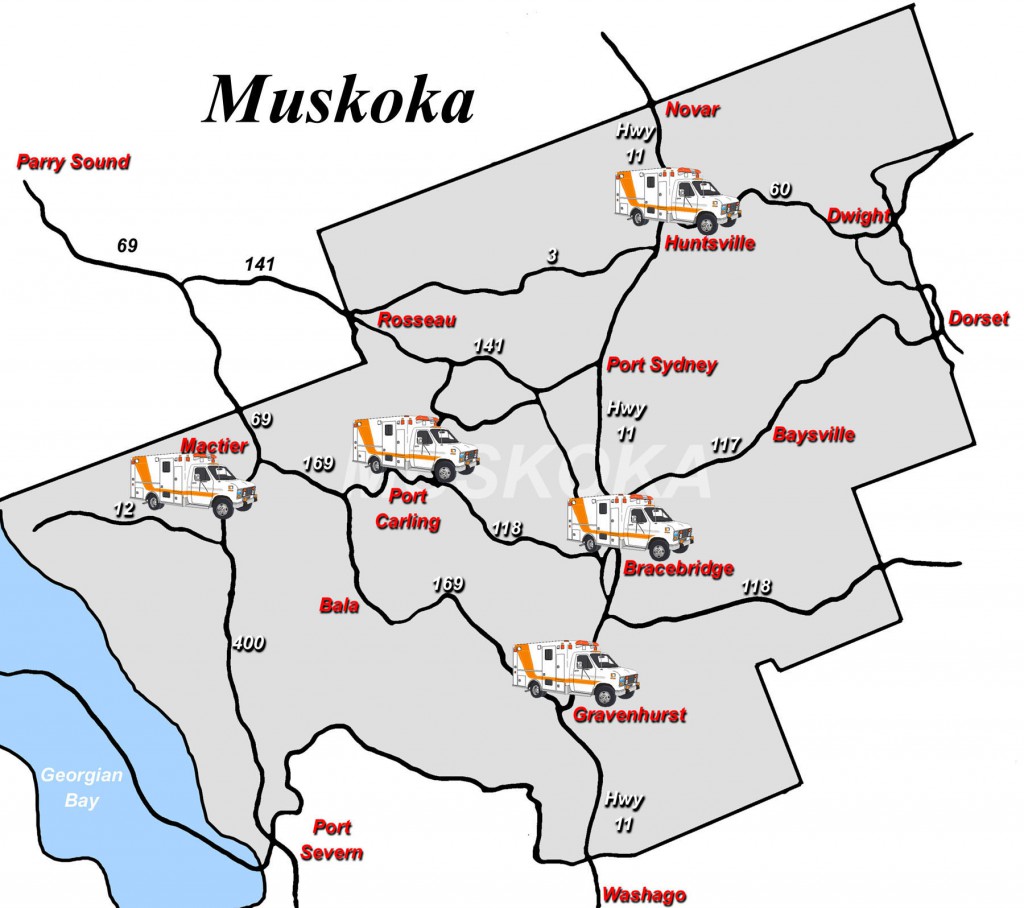 On Tuesday June 9th, 2015, Muskoka ACO's Steve Kauk, Katie Peleikis and Mel Goss embarked on a fun filled day travelling around Muskoka to familiarize themselves with the local area. They collected clues along the way and took several unique photos……
Click on the link below to see their snapshots….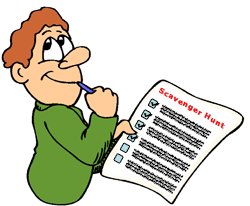 ---
Wildlife Spotted on Recent Tour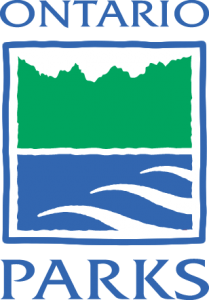 On June 3rd 2015, CISO Glen Duffield and ACO Steve Kauk were invited to attend an Orientation session with Lyle Harper, Park Warden for Algonquin Provincial Park. On the way into the Park on Hwy 60, we spotted a well known resident of the park: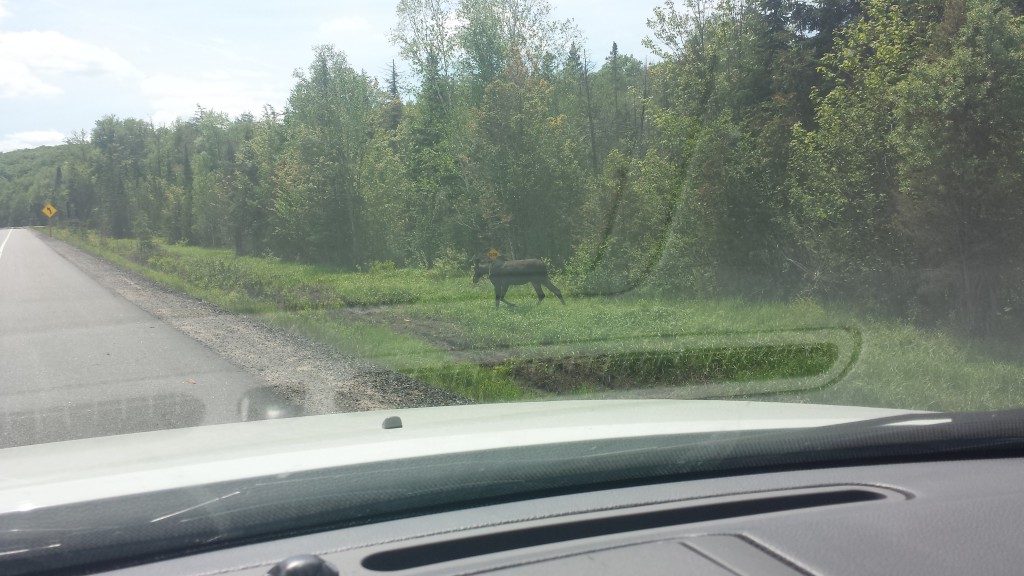 On the way out, he was still there (chance for a photo bomb!!!)……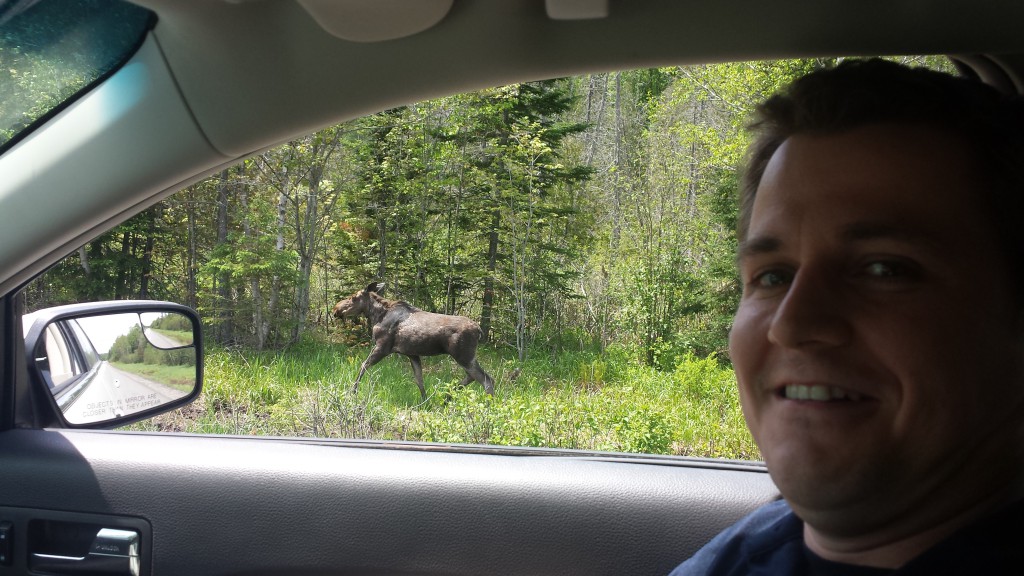 ---
Muskoka Crew attends Conference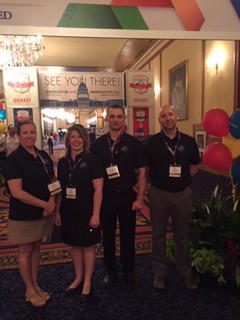 Muskoka Supervisors Wendy Bertin, Mel Goltz, Al Haworth and OPS Manager Jason Moore take time out of their hectic schedule to pose for the camera at the recent Navigator Academies of Emergency Dispatch National Conference and Seminar
---
Muskoka Technical Officer (TO) has Retired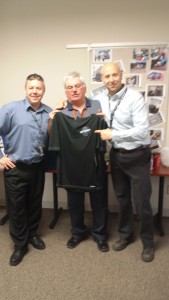 Left to right: Glen Duffield (CISO), Mike Faucon (TO), Jason Moore (OPS Manager)
In April 2015, Mike Faucon retired from his position as Technical Officer with the Ministry of Health. Mike started on March 7th, 2005 after being in the private telecommunications business with Falcon Communications.
He is a hard worker professional whose career highlights would include:
Fleet Net transition in December 2006
North Bay CACC new building move in Dec 2009
ARIS ll in 2010
Parry Sound ACS relocation in 2014
Muskoka ACS relocation in December 2013
He enjoys boat trips to Bear Island to check the FRT equipment and excursions from North Bay to Muskoka to "re-wire" anything……..
In his spare time he enjoys his cottage in Field, Ontario where he also has a sugar
bush, producing maple syrup which he provided to North Bay CACC once a year for
Communicators Week.
Thank you Mike for your dedication, enjoy your time off………