Staff at Muskoka ACs are always willing to donate their time for this worthwhile event: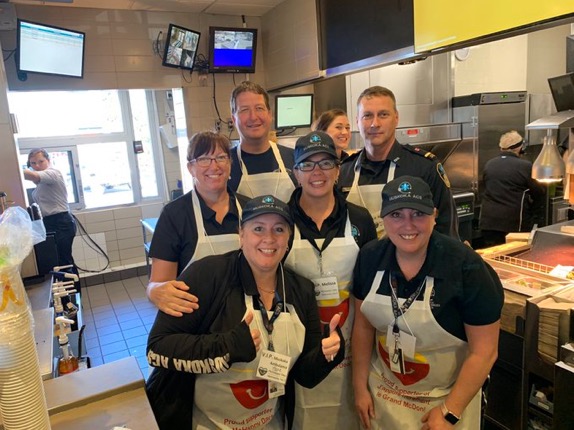 Dear Melissa (and all the other dispatchers that helped out),
On behalf of all of us at McDonald's Canada, thank you for helping to make McHappy Day® such an outstanding success. Your participation and support is very much appreciated.
McHappy Day is a long-standing Canadian tradition and is at the heart of who we are and what we do at McDonald's Canada. We're there with families during their everyday moments, their celebratory moments, and through Ronald McDonald Houses, we're there to help keep families close, when they need it most.
With your help, we were able to support Canadian children and their families at Ronald McDonald House Charities (RMHC) Toronto, raising more than $24,000 in Parry Sound and Muskoka. All of that adds up to a lot of good reasons to be McHappy for a lot of young people! We hope you are as delighted as we are to be a part of this success. We hope to see you again next time!
Thanks again!
Al Cumber, Owner / Operator
Muskoka / Parry Sound Restaurants