Our staff are happy to help out at many various local events such as:
Special events with our Mascot – Bandaide Beaver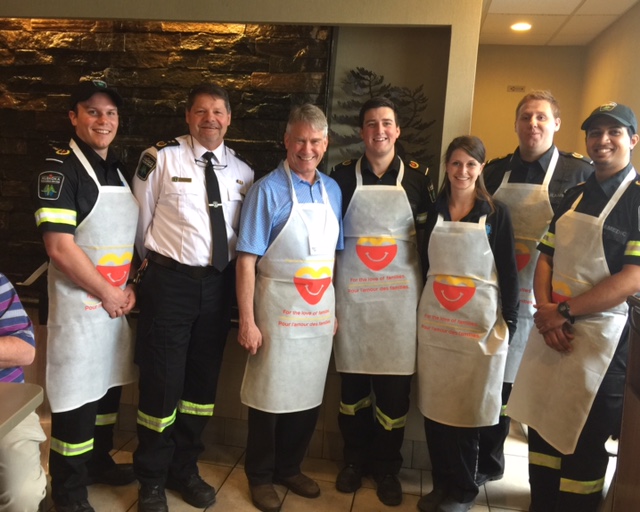 Dear Melissa,
On behalf of all of us at McDonald's® Canada, thank you for helping to make the 25th McHappy Day® such an outstanding success. Your participation and support is very much appreciated.
McHappy Day is a long-standing Canadian tradition and is at the heart of who we are and what we do at McDonald's Canada. We're there with families during their everyday moments, their celebratory moments, and through Ronald McDonald Houses, we're there to help keep families close, when they need it most.
With your help, we were able to support Canadian children and their families at Ronald McDonald House Charities (RMHC) Toronto, raising more than $24,000 in Parry Sound and Muskoka.  All of that adds up to a lot of good reasons to be McHappy for a lot of young people! We hope you are as delighted as we are to be a part of this success.  We hope to see you again next time!
Thanks again!
Al Cumber, Owner / Operator
Muskoka / Parry Sound Restaurants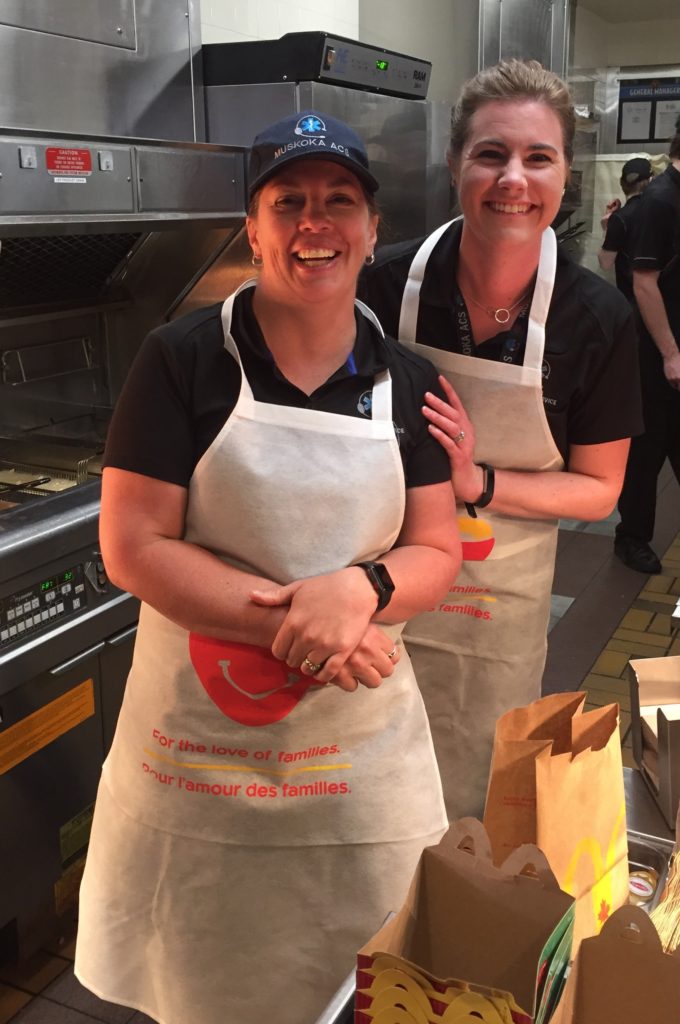 ---
Dear Carol, Marie and Melissa,
Thanks to you and McHappy Day V.I.P.'s across Canada, over $5.5 million was raised, 1,800 communities touched and more than 1,400 restaurant teams involved – what an incredible day!  Attached are a few photos for you to remember this day.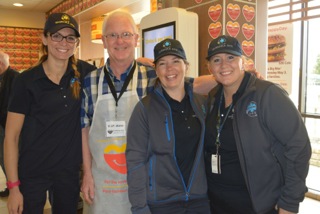 This year McDonald's Restaurants in Muskoka and Parry Sound raised $28,000.  Last year over 30 families from our communities made use of the Toronto Ronald McDonald House®.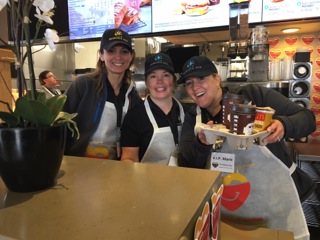 Today, we thank you for being a part of this journey and the tremendous impact you have made on our business, our community and of course, the lives of sick children and their families. We are so honoured to share these incredible milestones with you and see the ongoing impact you make on our charitable giving journey.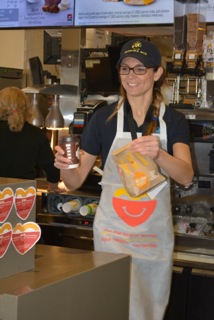 Since McHappy Day was introduced in 1977, we have raised more than $66 million for Ronald McDonald House Charities® (RMHC®) Canada, the Ronald McDonald House® and local children's charities across Canada. This year we have so much to celebrate, including some major milestones for McDonald's Canada. Not only are we celebrating our 50th anniversary in Canada, this year we celebrate 40 years since the inception of McHappy Day and 35 years since RMHC Canada was founded – WOW!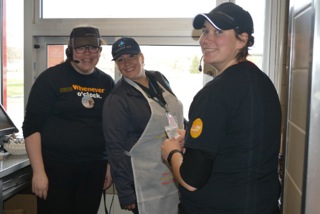 Through McHappy Day 2017 and the 10-cent Happy Meal program, we have helped raise more than $10.8 million over the past year for RMHC, and neighbourhood children's charities.
We are so proud of what McHappy Day has become and that is all because of you. Thank you.
Sincerely,
Al Cumber, Owner / Operator
Muskoka / Parry Sound Restaurants
---