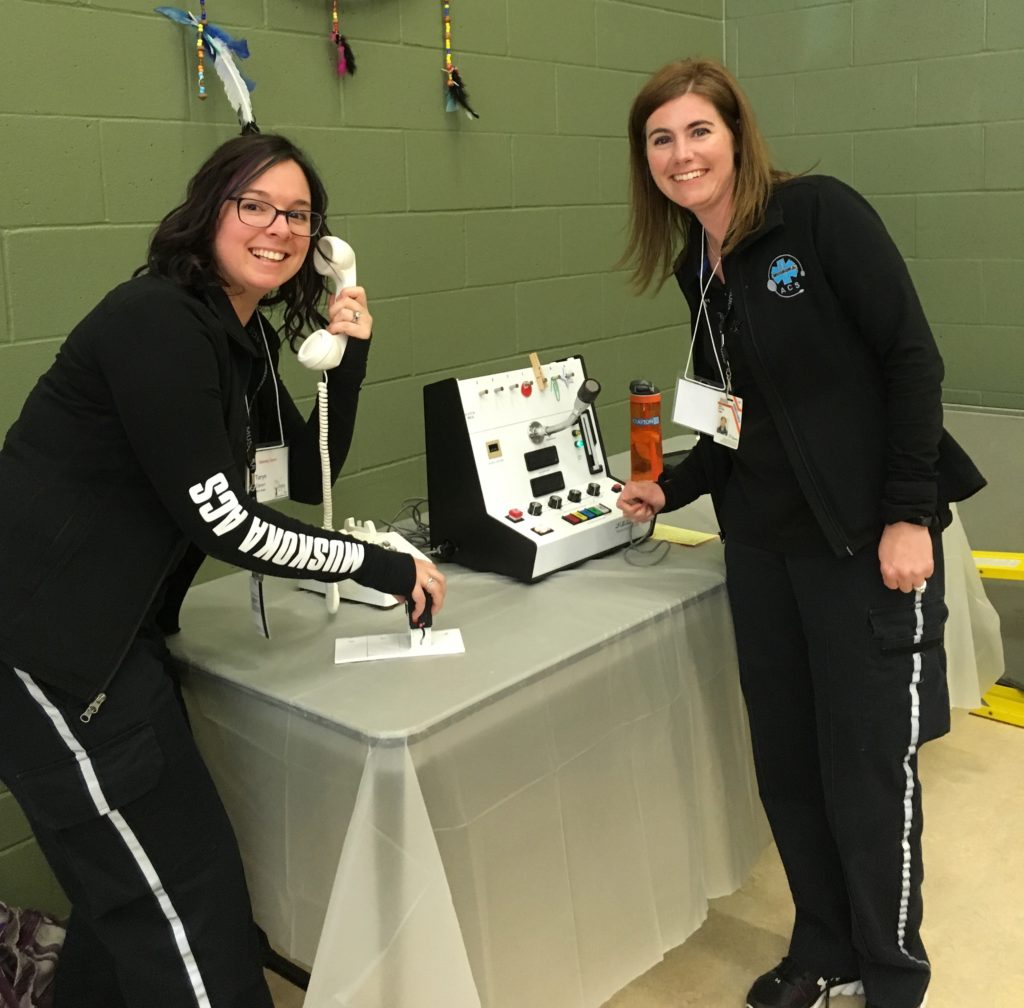 Thanks Taryn and Amy (2018)
Dear Marie & Amy, 
On behalf of the Opening Doors 2017 Planning Committee, I would like to express our sincere appreciation for your participation once again as two of our valued Role Models.
We received this note from a Rosseau Lake teacher (whose daughter was one of the attendees):  "My girls were positively buzzing after your event today. They were so happy to speak to each of the wonderful role models that were a part of the event, and as a dad, it was so much fun to hear my daughter say, "I want to do ALL of those jobs!""
Opening Doors would not have been the success it was without your support. Thanks to the many wonderful volunteers like yourself we were able to provide a stimulating and inspiring experience for 125 Grade 7 and 8 Muskoka girls who might otherwise never learn about so many wonderful career opportunities for their future. Your table is always so interesting.  The girls are involved, attentive and seem to be having a great experience.  I've attached a few pictures of your table and the group shot.
We are truly grateful for your generosity in time spent preparing and then giving your day to participate in Opening Doors 2017.
Sincerely,
Betty DeViney
Role Model Coordinator
Opening Doors 2017