In Accordance with the Ambulance Act, Part VIII Response Time Performance Plans, Section 24.0. Regulation 267/08 s.1 (2), define the response times and the percentage of time that these times will be met for the calendar year defined below. A land ambulance Communication Service (CACC/ACS) response time for 120 seconds for SCA (sudden cardiac arrest) and CTAS 1 patients is regulated in the Ambulance Act.
To this end, we are committed to help our Ambulance Communications Officers (ACOs) maintain not only required Certification and skills levels, but to also encourage them to be motivated to use extraordinary people skills in providing a service to you and your family.
By October 1st each year, all Communication Centers in the province must set their targets for the percentage of time their Centre will meet the Provincial Response Time Targets. These plans are filed with the Ministry of Health (MOH) and our actual performance to these standards must be reported to the MOH in March of each year.
The table below outlines the target response time for Muskoka ACS as well as the percentage of time the target response will be met. The time for SCA and CTAS 1 patients is regulated in the Ambulance Act as noted below: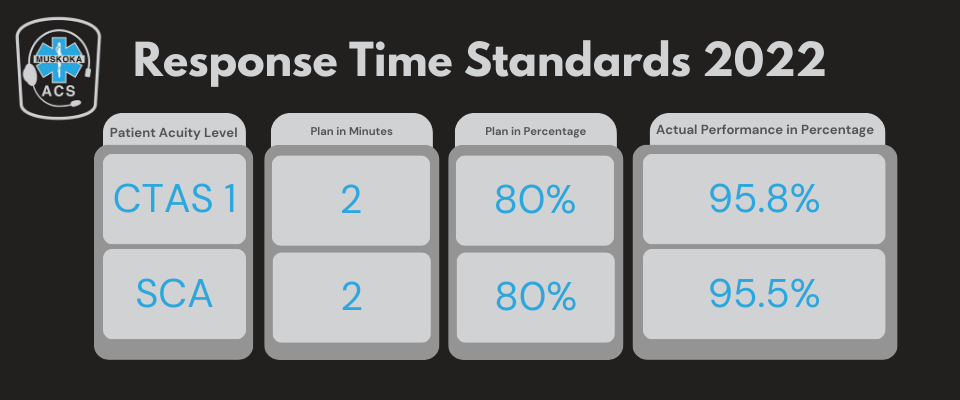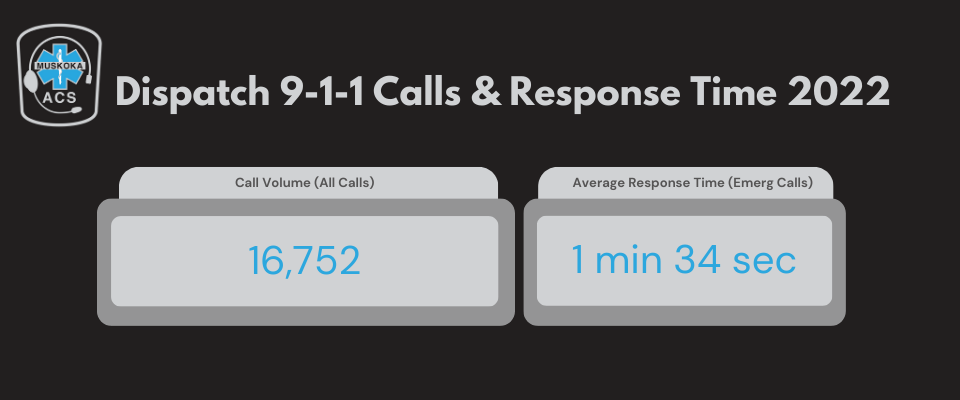 Revised July 13, 2023